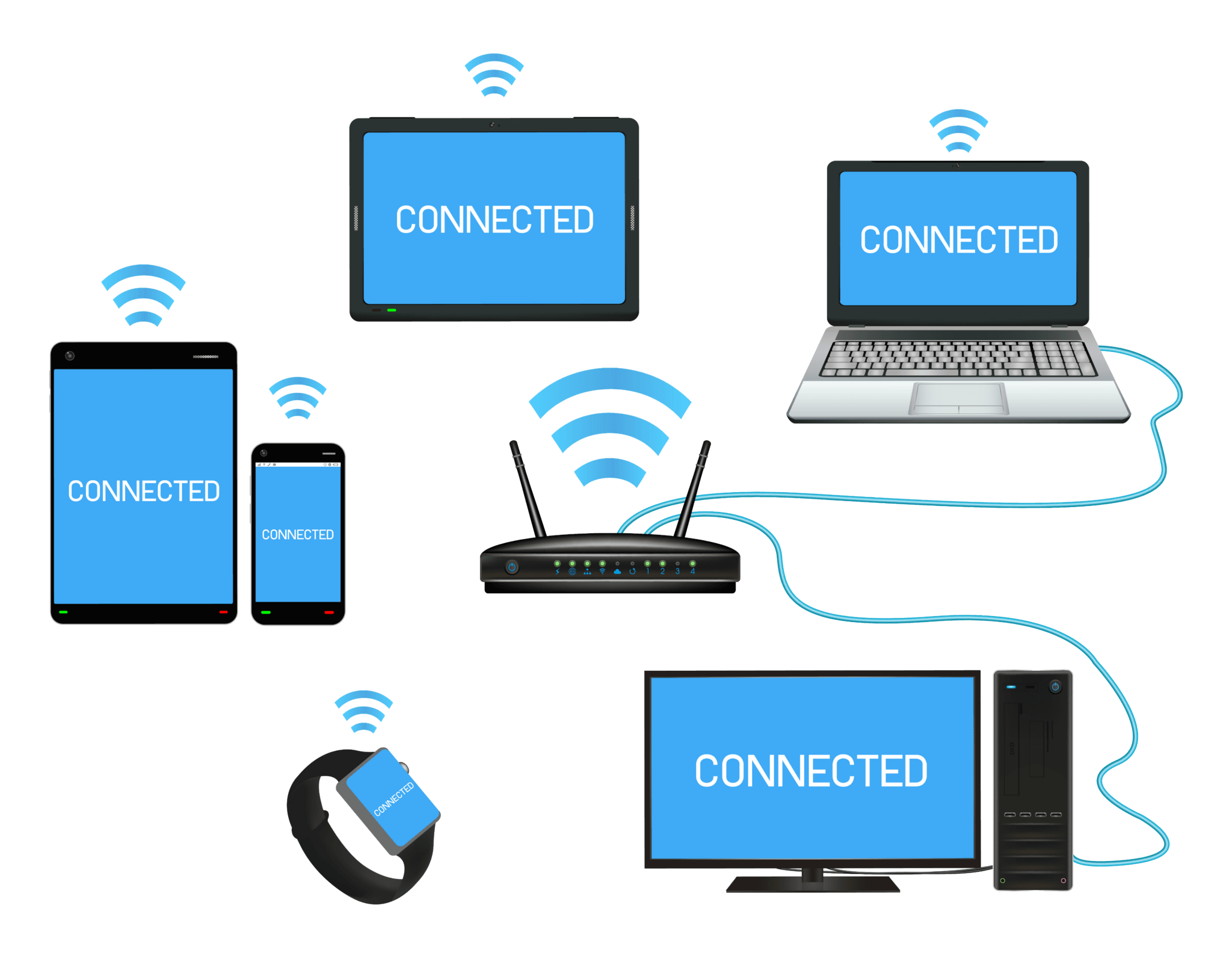 Best WiFi coverage & Highest Internet speeds
If you want the best WiFi coverage & highest Internet speeds, then you will love what we can do for you. You've heard the terms modem, router, WiFi, switches, broadband  and more. All you really want is fast browsing to websites, fast cloud service, dependable streaming of movies, without interruptions and the fastest gaming. And sometimes, you want all of your WiFi devices working at the same time.
If you are like most people, you do not want to have to understand it or worry about it. Just buying or renting your connection devices from your ISP will not get you to your goal. Your ISP just wants to get you connected, and on a monthly payment plan, renting their Internet connection devices and paying on one of their plans. You need the proper modem, router and sometimes extenders along with proper placement to get the best WiFi coverage. That's where we come in to help. We can come to your home or business and make sure that are WiFi devices and people are getting the Internet connectivity they require.
Your WiFi transmissions can be monitored by nearby criminals
If your wireless router is not using a secure wireless connection, you are openly transmitting personal, banking or customer information over the air waves. A nearby hacker can intercept all of your wireless transmissions, recording keystrokes, logins and passwords. We will set up your routers' wireless settings so that your wireless transmissions can not be monitored by criminal activity.
We will configure all of your wireless devices
If your network does not have wireless capability, ask about how we can help you set up a wireless router. We'll configure all of your devices, whether it's a smart TV, laptop, android tablet, iPad, iPhone, wireless IP security camera, Netflix, Chrome cast & more, so that everything works together smoothly.